My bounty is as boundless as the sea,
My love as deep; the more I give to thee,
The more I have, for both are infinite.
— William Shakespeare
February, the month of love, is almost upon us. Once again, our hearts thrill with the possibilities of showing how much we care for and treasure our nearest and dearest. Most of us show our regard through the giving of gifts, tokens of love chosen particularly for that special someone. For those of us whose way of expressing ourselves is by tailoring our presents to honor the recipient, selecting one that fits gives us joy in itself. But before we lose ourselves in the welcome quest for that perfect gift, let us take a few steps back in time first to recall what Valentine's Day is all about. Come, take my hand, and let us begin.
The History of Valentine's Day
The 14th of February is observed as the Feast of St. Valentine, and several legends surround the saint for which this day was named after. The first one tells of a bishop of Terni who demonstrated the power of his faith by healing the blind daughter of his jailer. However, this miracle did not prevent Emperor Claudius II from ordering his execution in 269 AD as punishment for continuing to evangelize and minister to Christians. It is said that his last letter to the daughter he had healed was signed "From Your Valentine". Another account says St. Valentine was caught and executed for marrying young Christian couples to help avoid conscription into the Roman army of Claudius II, who had previously decreed that all young and unwed men be enlisted since they make better soldiers for Rome. A third story portrays St. Valentine being condemned for aiding Christians escape the abuse and torture they had been subjected to within the Roman prisons. These stories all share a common vein, that St. Valentine had shown a heroic and sympathetic character which made him such a strikingly romantic figure.
Alternatively, Valentine's Day is seen as a Christian adaptation of the pagan holiday of Lupercalia. Traditionally celebrated on the 15th of February, it was held in honor of Faunus, the Roman God of Agriculture, and the founders of Rome, twin brothers Romulus and Remus. The festival was presided over by the Luperci, an order of Roman priests, who would gather at a sacred cave believed to be where Romulus and Remus were cared for by a lupa or she-wolf. The ancient rite involved animal sacrifices to ensure the fertility of the fields and the women. The names of young women of the city would then be drawn by lots and paired off to the young men for a year's time. These temporary bonds often culminated in marriages.
These are but the main origins of the Valentine's Day that we now commemorate. Given such a passionate history, it is no wonder that it truly is the month of love.
When you are as enthralled by fountain pens and inks like me, it comes as no surprise to consider sharing the delight of the experience with those you love. After all, sharing is caring, and these sample sets we have curated for you will hopefully make your heart beat faster as well as your beloved's.
A classic combination of functionality and style, these fountain pens and rollerball pens are constructed of durable, anodised aluminum with a sophisticated finish. The T53 comes in a nuanced array of jewel-like hues that inspire creativity and highlight the writer's individuality. This set would be a superb choice for that special someone who values both form and function.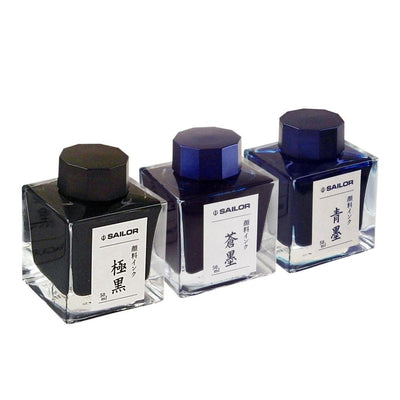 If fountain pen twinning brings you joy, these two lines with complementary colors will surely excite you and your significant other. Pairing these vibrant fountain pens with classic ink colors will add a steadfastness to the complete set. This selection is a polished choice for couples who like to combine business with pleasure.
Both of these fountain pens were born from the inspiration of stories and the enchantment that beautiful locales offer. The nib designs themselves are emblematic, highlighting the careful consideration of the maker and designer. These are both stunning choices for that special someone who values visual artistry and uniqueness.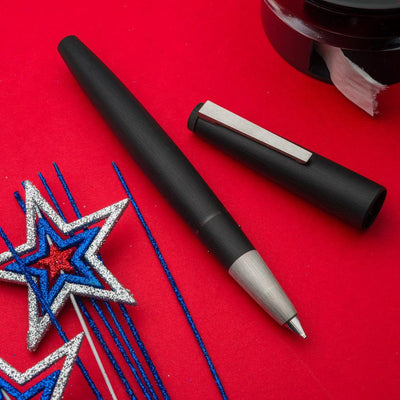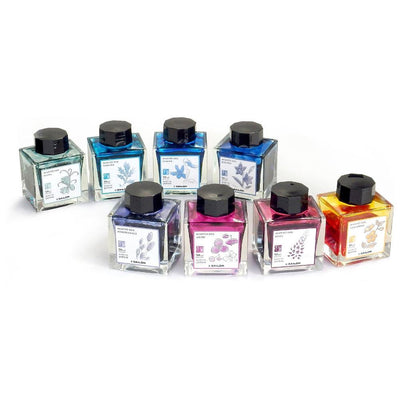 A timeless merging of two opposites, this minimalist and well-engineered fountain pen is a balanced counterpoint to the vitality of the ink colors. This pairing of pen and ink is sure to gladden a loved one who appreciates trusted dependability sprinkled with a taste of adventure to lend character to their writing.
These are but a few of the offerings rounded up by EndlessPens to help you and yours enjoy the connection that Valentine's Day brings. We hope these exemplar sets will inspire you to curate your own gift set as well.
P.S. Don't forget to use these codes for the Create-Your-Own Valentine Gift Set page: ILY15 to buy any 3 items with 15% discount and ILYSM20 to buy any 5 items with 20% discount.
Use the code LEKZ10 to get a 10% discount!
* Not applicable for HopDrop, Clearance, On Sale items, and select brands.
Written by @lekzumali
Check out her musings on Instagram!