Spring drew on...and a greenness grew over those brown beds, which, freshening daily, suggested the thought that Hope traversed them at night, and left each morning brighter traces of her steps.
— Charlotte Brontë
Spring has officially arrived!
On March 20 in the Northern Hemisphere, the earth awakened once again with the vernal equinox, bright-eyed and bushy-tailed. We feel it in our bones as the sun shines more boldly, in our blood when brave shoots break through the soil and the tender buds continue to unfold.
Ever since we became aware of our undeniable connection to the earth, the coming of the seasons heralded change embodied through our emotions, perceptions, and activity. And Spring has always meant the renewal of hope in life through Nature's cycle of emergence.
The Roots of Ostara
The advent of Spring is marked by numerous customs from different cultures throughout history. As mankind adapts, so do the tales woven around meaningful symbols transform in their retelling. One such evolution can be seen with the season of Spring and its connection to Ostara.
Ostara is both a pagan celebration that takes place during the spring or vernal equinox and the Anglo-Saxon goddess embodying Spring. Her roots trace back to the West Germanic goddess Ēostre who was first mentioned in the 8th century by the English monk Bede, in his writings about pagan Anglo-Saxon feasts and their coinciding months. Easter came forth as Christianization subsumed these ancient traditions.
In 1835, folklorist and philologist Jacob Grimm traced the connections of the Old High German name of Easter or Ôstara in his Deutsche Mythologie . He expounded on the similarities between several languages identifying a deity of light, bestowing joy and blessing upon the earth.
As it is celebrated now, Ostara still remains to honor our relationship with this season of fertile possibilities becoming new beginnings and joyful growth. Each cycle, we are vitalized with nature springing to life all around us and our spirits cannot help but join in the blossoming.
EndlessPens Blooms
The brightness of Ostara may pass as the Wheel of the Year inevitably turns, but we can still hold Spring's essence in our hands. As fountain pen enthusiasts, we can celebrate the season through the instruments we reach for the most. You can express how Spring makes you feel through poetry or prose. Or how about trying your hand at botanical drawing, capturing the soft lines of petals or the blush of new life on paper?
Here are my fountain pen and ink picks that can enliven your creativity with their vibrant and rich colors —
Welcome this season once again with Sailor's Cocktail Series. This selection has 5 new color combinations to choose from — or get them all for a Spring-themed pen bouquet!
Flowers are especially significant in Japanese culture and about 1,500 of the poems in Manyoshu reference 160 species of plants and 50 different flowers. Sailor's Manyo ink collection is inspired by the flowers mentioned in Manyoshu poetry in honor of the Japanese spirit. This is a perfect series to celebrate Spring!
LAMY Safari Cozy Fountain Pen
The LAMY Safari Fountain Pen Cozy series comes in two dainty colors: strawberry and cream! The pen features an ergonomically shaped grip area, sturdy casing made from ABS plastic, and a chrome-plated metal clip matched with a long-lasting stainless steel nib for a pleasant writing experience. Perfect for the young and young-at-heart with Spring in their step!
The Color of Literature is an ink series expressing the stories and impressions of chosen literary works through colors. Specific scenes or the atmosphere of novels and poems are reflected by different hues. The richness of the ink colors call to mind the vitality of Spring blooms and leaves.
This fountain pen glows beautifully in the dark and semi-dark with an ultramarine blue color after an hour of exposure to light. It features a black grip, with cobalt to aquamarine blue gradient-like base for the cap and barrel and accented with sparkly magenta design. Its overall aesthetics calls to mind a lovely riot of tiny flowers against an azure Spring sky.
Inspired by the rich scenery and culture of Australia, Robert Oster inks are available in a stunning selection of vibrant and contemplative colors. Did you know that blue is the rarest color to occur in flowers? Add to this — non-permanent blue inks are the safest color for fountain pens as well since blue requires the least amount of pigment. Take your pick from these different shades for that uncommon pop of Spring blue!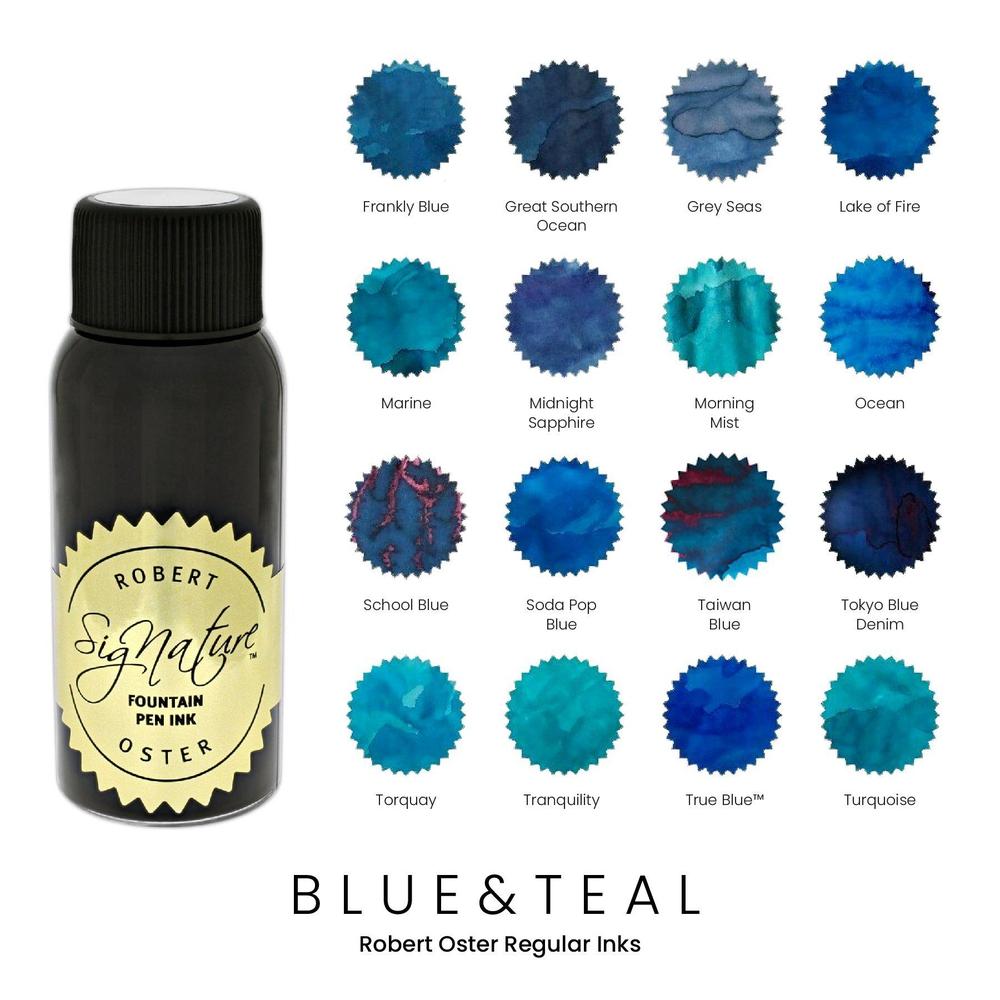 Mini Rabbit with artwork by @onitatu99 features an opaquedark green barrel with a " Happy new year 2023 " pink cursive inscription. The cap has an adorable rabbit holding a fountain pen on a flowery field — aptly symbolic of Spring traditions.
Delight in the rich and lavish colors of each of these carefully curated Iroshizuku ink collection sets — all inspired by the beauty of nature. Each vibrant ink color embodies the beauty of the Japanese natural landscape in multiple aspects. My favorite set is Ma-yo for its different elements of Spring.
A Spring Blessing
Come with me into the woods. Where spring is advancing, as it does, no matter what, not being singular or particular, but one of the forever gifts, and certainly visible.
— Mary Oliver
Even as the flowers wilt and the younglings leave the nest, may the promise of Spring remain deeply rooted in your heart.
Use the code LEKZ10 to get a 10% discount!
* Not applicable for HopDrop, Clearance, On Sale items, and select brands.
Written by @lekzumali
Check out her musings on Instagram!