In "Everyday Magic" Imogen Reed writes:
Tand-fe' or tooth fee it is called, an ancient tradition from Northern Europe. Recorded in the Eddas as far back as the 1200s, Norse warriors would pay for a child's first tooth to ensure good fortune in battle.
In England during the Middle Ages, children were warned of hardship in the afterlife if their baby teeth weren't burned. 
Other parts of medieval Europe as well believed that burning or burying teeth would prevent witches from using them to gain control over the owners' willpower.
17th century France gave birth to La Petite Souris, the "little mouse" responsible for the keeping of baby teeth. Ratoncito Perez is the cultural counterpart in Latin countries. A guardian mouse is said to symbolize the good luck of rodents which continue to grow teeth throughout their lives. 
The good fairy we know from modern Western culture originated from a helpful household tip published in the Chicago Daily Tribune in 1908, which advised parents to encourage a child with a loose tooth by telling him/her about the consequent reward from the Tooth Fairy. A play written in 1927 further endeared this benign being to families.
The Tooth Fairy and all its counterparts in other cultures helped ease the growing pains of children all over the world, in addition to making us aware of how precious our teeth truly are.
Following the publication of her new book, Ms. Reed has graciously shared some of the correspondence from local Tooth Fairy Lilly Greyplume (with her permission, of course). These were lovingly penned by Lady Greyplume for the children whose teeth she had the honour of keeping.
She is renowned far and wide for her thoughtful gifts, and for that particular penchant for leaving short letters for children who have taken extra care of their teeth. Here are a select few:
LAMY ABC Left-Handed Fountain Pen
Dear Adrian,
I'm so glad that you've decided to share with me your first baby tooth. You were so brave at the dentist's today when he gently took it out for you. I have seen you take good care of your teeth, brushing after every meal and flossing as well! Such a diligent little person you are. 
I've heard that you like to draw robots and aliens and have asked to borrow your older brother Ben's pen several times. As a reward for your courage and your meticulous dental hygiene, I would like to give you a fountain pen of your own. This Lamy ABC Left-handed would be the perfect first fountain pen for you. You can ask Ben to teach you how to make it ready for writing and drawing using the fountain pen ink cartridges I've included.
Take good care of this pen as well as you've taken care of your teeth. I hope you'll have fun with it.
Yours truly,
Lilly Greyplume, Tooth Fairy 
Sailor Lecoule Pearl Fountain Pen
Dear June,
Happy Birthday, and Congratulations on successfully pulling out your first molar! You really earned this double celebration, haven't you? Tying strong thread to your tooth and to the door knob has always been a reliable method for doing it yourself.
To bookmark this extra special occasion, I would like to give you this fountain pen that I chose especially for you. This Sailor Lecoule Pearl fountain pen from the Power Stone series is the perfect partner for that birthday gift from your Aunt Sylvie. We both know of and support your love for writing; and I thought this pearl pen is the right fit for a June born in June.
I hope you'll be writing many wonderful stories with this pen.
Warmest regards,
Lilly Greyplume, Tooth Fairy
TWSBI Eco-T Clear Fountain Pen
Dear Laurence,
Hello once again, and thank you for giving me the last of your baby teeth. You have come a long way, haven't you? And all this time, you've been removing them yourself! The attention you have given to their health and cleanliness has been an inspiration as well. I'm grateful to have shared this journey with you, and the enchantment that you've woven into your own teeth by caring for them so well will power my own magic for many years to come.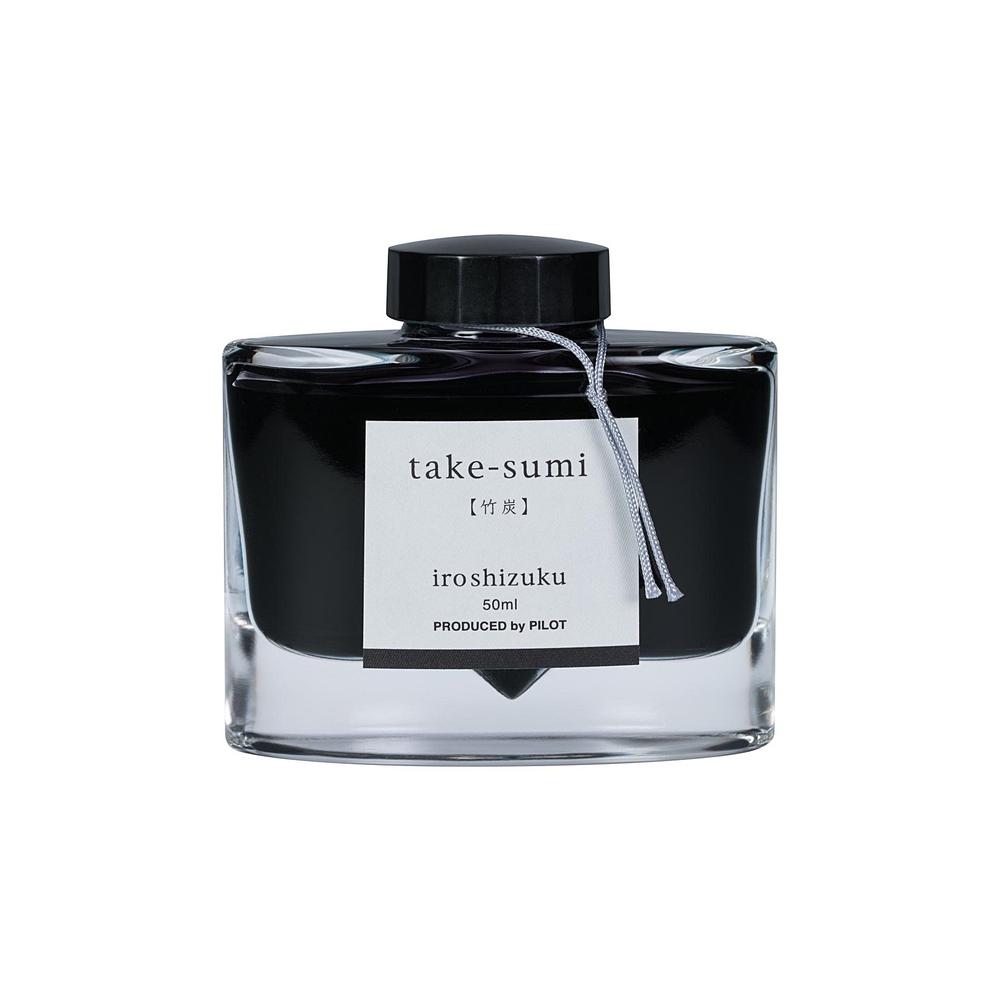 Pilot Iroshizuku Take-Sumi Ink Bottle
As a token of my gratitude, I would like to give you this TWSBI Eco_T Clear. This is a reliable writer to start you off in Junior Highschool. I'm sure you'll be writing a lot of notes; so this pen is a good choice. I also know that you enjoy tinkering with things. Therefore, the clear demonstrator is a perfect window into the inner workings of a fountain pen. I have added a bottle of Pilot Iroshizuku Take-sumi, a well-behaved black ink with some water resistance and safe enough for school. If you'd like to pursue your sketching hobby, this pen also performs quite well.
I wish you well in the next stage of your journey. With the shedding of all your baby teeth, you have entered a new chapter in your life. I hope this fountain pen and ink will be your dependable companions.
Best wishes,
Lilly Greyplume, Tooth Fairy
On behalf of all humans, we would like to recognize the Tooth Fairies of the world in every shape or form for their faithful safekeeping of the enchantment innate in our children's teeth. Let us remember them on their special day, and give thanks.
Special thanks to Ms. Imogen Reed for sharing her knowledge, and to Tooth Fairy Lilly Greyplume for sharing her experiences with us. Lady Greyplume would also like to thank EndlessPens for providing the appropriate gifts to the children.
HAPPY TOOTH FAIRY DAY!
Use the code LEKZ10 to get a 10% discount!
* Not applicable for HopDrop, Clearance, On Sale items, and select brands.
Written by @lekzumali
Check out her musings on Instagram!