History of the Holiday
Labor Day was born from the recognition of the instrumental part played by the American worker in the nation's development and progress. This annual event came to be through the efforts of labor activists during the late 19th century to commemorate the contribution of the working class to industry and progress. This celebration was inspired by the organized struggle of overworked and underpaid laborers to rise from their dismal working conditions. Because of the unions' campaigns, the working man today has better working hours, more commensurate wages, and safer workplaces.
Traditionally, the first Monday of September is earmarked for this national holiday. Parades, concerts, fireworks displays, and parties would fill up this day, bringing family and friends together. It has been considered a culminating event to mark the end of summer as well, and the start of fall semester. 
Celebrating Labor Day with EndlessPens
Apart from the long-established festive events, this federal holiday is also known for its huge sales and shopping opportunities. This is another chance to enjoy the fruits of our labors, so to speak. 
These are but a few of my personal picks from EndlessPens' special line-up of writing instruments and accessories. Aside from these, I hope you can take a look at the whole parade of treats particularly curated for celebrating Labor Day. 
Sailor 1911S Pen of the Year 2021
A worthy grail pen, this is a Limited Edition, doubly so as it is a North America Exclusive release just for the year 2021. Its deep cranberry-red body is adorned with sparkles that match the silvery rhodium trims. It has a bicolor 14 karat gold nib and a specially engraved "2021" on the center ring. It possesses a luxurious yet understated elegance, coupled with Sailor's high standard of quality. This Pen of the Year is truly a fountain pen designed for a collector's heart.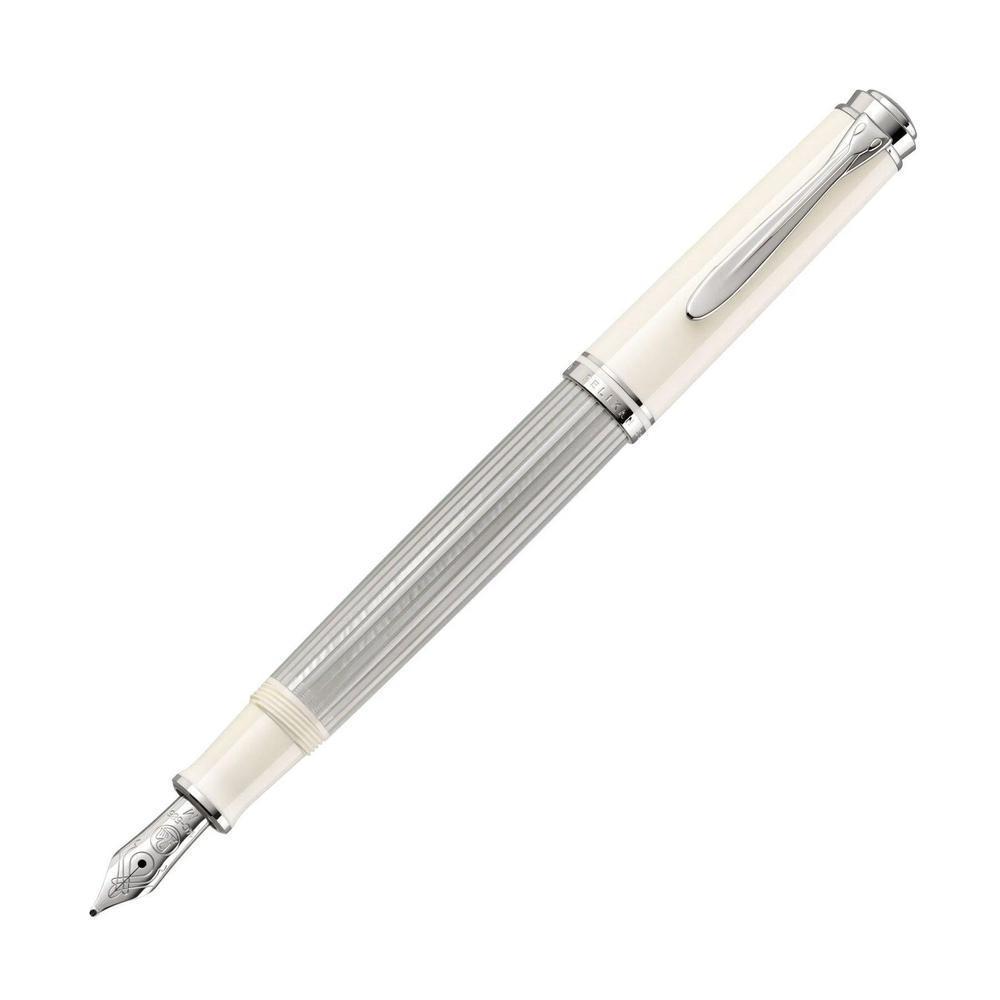 Pelikan M405 Souveran Silver-White Special Edition
Pelikan M405 Souveran Silver-White Special Edition
This is a lovely addition to the standard Pelikan collection. The striped barrel is composed of cellulose acetate, designed to integrate well with the other elements of the whole fountain pen. The bright silver and white combination just glows, and speaks of refinement with its minimalist details. This new fountain pen model joining the M405 series bears the same renowned level of craftsmanship that Pelikan is famous for. This Silver- White Special Edition model could easily capture the heart of any enthusiast with a penchant for white fountain pens.
Aurora 88 Taishan Mountain Limited Edition
This fountain pen is dedicated to Mount Tai, one of the Five Great Mountains in China symbolizing birth, renewal, and sunrise. It has been a place of worship for at least 3000 years, serving as a major national emblem. The fountain pen's body is designed with deep green marbled Auroloide, complemented by gold-plated accents that echo the 18 karat gold nib. Deeply-etched mountain peaks adorn the cap band, as well as the Chinese characters that name the mountain itself. This distinctive fountain pen design is teamed up with Aurora's particular piston filling mechanism that holds a reserve of ink at the ready. This Taishan Limited Edition fountain pen is a collector's dream, one that is made with thoughtful design and imbued with deep cultural significance.
Lamy Aion
This series from Lamy, uniquely designed by Jasper Morrison, places the emphasis on function inherent in the Bauhaus art movement. Constructed of durable and solid aluminum, this fountain pen's different components are integrated with each other to produce a seamless overall design. The body is finished with a matte, anodized texture, while the grip features a matte, blasted, and circular brushed finish. A new steel nib design with avant garde contours is exclusive to this series; although it is readily interchangeable with Lamy's existing conventional fountain pen nibs. A sturdy spring-loaded clip made from stainless steel adds to this fountain pen's industrial aesthetics. The understated designs of the different models likewise emphasize the form over function philosophy that underlies this series. The size and heft of the Lamy Aion would be a good choice for fountain pen users with larger hands, and those who prefer a wider grip. 
Lamy Safari Candy Special Edition
Lamy Safari Candy Special Edition
These 2020 models from the Safari line are fresh and youthful. In a trio of aquamarine, mango, and violet, these fountain pens bring to mind refreshing fruit sorbets, colorful sweets, and vibrant pop art. Any model from this series will surely bring an element of fun to your everyday carry fountain pens. A visual treat as well as a hardy writing instrument, one of these Safari Candy 2020 Special Edition fountain pens would make a wonderful gift to the younger generation or the young-at-heart.
Seize the Day
We have come a long way since the seeds of Labor Day were planted. From the dismal working conditions endured during the 1800s to the present workplaces we have nowadays, the journey was not without struggle and sacrifice. Since then, Labor Day has become a principal event for rest and recreation after the recognition of a hard day's work. With this in mind, EndlessPens offers this hand-picked array of fountain pens, rollerball pens, ballpoint pens, mechanical pencils, fountain pen inks, and accessories. Go on, reward yourself or someone who has worked hard. It is well-deserved.
Use the code LEKZ10 to get a 10% discount!
* Not applicable for HopDrop, Clearance, On Sale items, and select brands.
Written by @lekzumali
Check out her musings on Instagram!