The Importance of Newspapers and The Relevance of Newspaper Carriers
Newspapers are, no doubt, an integral part of our everyday lives. Most households see their father read the broadsheet at breakfast on weekdays before going to work and on weekends before starting with other activities. As we begin to attend school, our curiosity of this widespread us nourished as we learn the importance of its printed articles. Through formal education, our teachers trained us how to take notes of current events found in these printed materials and later, as well as writing stories that matter.
We begin to understand that newspapers are not only relevant for our parents and the community but also in schools who each have their own publication. As we mature, it also becomes a vital part of our life as we browse it first thing every morning.
The beginning of the Information Age started with print media such as newspapers. As each generation witnessed each advancement in technology, we were able to observe that the speed and means of how news travelled also evolved. It was lifted from print and carried over to the airwaves via the radio. Then, scripts were adapted to fit television broadcasts. Now, we can conveniently access news through the internet. But despite these changes, we are not to forget who first delivered the news for us. The Newspaper Carriers.
Through manual labor, generations of readers were able to get newspapers fresh off the press from these busy bodies who either sell or send them. Paper stands and paper men hand these spreads over to the paying and waiting hands of eager news patrons and curious passersby.
Celebrate the National Newspaper Carrier Day!
Back in the day, it was more frequently newsboys who made the daily deliveries and sold newspapers in key locations of the city.It would have been a distant thing of the past if it were not for the Newspaper Association of America, now known as the News Media Alliance. Representing over 2000 newspapers that includes major broadsheets, non-daily and special publications, along digital and multimedia news outlets—it was the Newspaper Association of America who pinned the International Newspaper Carrier Day in our October calendar. This coincides with the National Newspaper Week that runs the whole first full week of October where Saturday is the special day for newspaper carriers. 
Through this celebration, the praise and appreciation are dedicated to all carriers who collect and deliver the news to our communities. They didn't only help spread the news, they also helped inspire the culture of reading and information. Through the efforts of newspaper carriers, the society can keep up with the current events while a handful of young dreamers were lit with the spark of journalism and passion for writing stories.
The First Paper Boy
On September 4, 1833, the young Barney Flaherty responded to an advertisement of The Sun. The exact posting by the publisher Benjamin Day was:
"A number of steady men can find employment by vending this paper.  A liberal discount is allowed to those who buy to sell again."
To Mr. Day's surprise, a ten-years-old boy came straight to him. Both the publisher and editor of The Sun News was impressed by his eagerness and the interview went so well that Flaherty got the job. This became the first paying job for young boys. Soon enough, kids yelling their pitch to sell newspapers became a common tune on the streets.
Since then, the need for newspaper boys may not be as much but their significance in our history and inspiring energy is a memory to be shared.
The right way to write news!
Inspired by this legacy, EndlessPens has gathered a few of the many helpful writing instruments that can be used to write news stories. As newspaper carriers were the primary channel of mobility for broadsheets, here are some pens that are the primary tools in creating the articles that make it.
Pilot Metropolitan Rollerball Pen 
Write news with ease! Pilot's Metropolitan Collection is available in three unique designs that is conveniently covered with a snap cap. This fresh and modern stylish pen is light and easy to carry, making it your perfect companion for chasing news beats.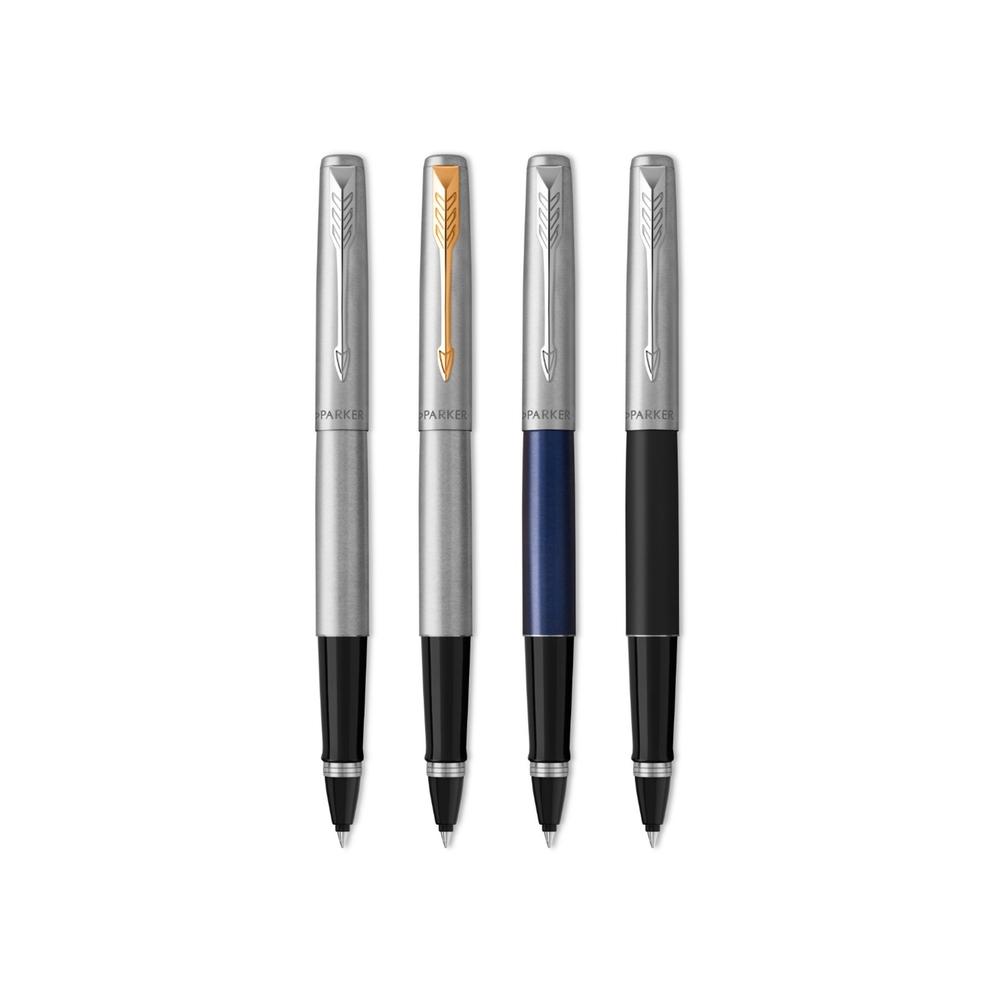 Parker Jotter Core Rollerball Pen
Jot down notes with one of Parker's, most popular pens! Not only outstanding for its authentic and iconic design, its distinctive and satisfying click, snap capped with its signature click. Hang with Parker Jotter's stainless-steel body and steel arrowhead clip that is a perfect fit for your notebook or your pocket for writing anywhere at any moment.
LAMY Noto Ballpoint Pen
Long writing can be quite tiring. Good thing there are convenient options such as Lamy's Noto ballpoint pen. This modern take on a more affordable but equally reliable pen is best for comfort and integrity. Along with the immaculate design, is a retractable click that closes and opens easily when you need to write.
TWSBI Precision Ballpoint Pen 
If you're looking for affordability and style, pick TWSBI Precision Ballpoint Pens. This is made with an all stainless body that is guaranteed durable and efficient. It comes in matte silver or matte black and is flexible with 1.0mm standard refills. It also closes with a retractable click and can hang snugly in your shirt or jeans pocket by its metal clip.
Find these at EndlessPens
Struck by the fond memory of newspaper boys and inspired to write a story? Use a reliable and handy writing instrument and find them at EndlessPens. Find only the best when you browse here for more.
By Some Folks at EndlessPens